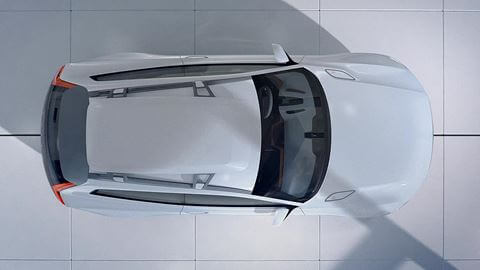 concept XC coupe
The elegant adventure
swedish minded
Designed for activity lifestyles
마치 고급 스포츠 기어와 같은 매력적이고 세련된 디자인과 파워 그리고 지능형 기능을 겸비한 자동차입니다.







emotional design
Expressive style with generous functionality
볼보의 XC 모델은 스웨덴의 일상적인 생활 속에 녹아 있는 자연을 훌륭하게 반영하고 있습니다.
Enjoying a car with great power and capabilities, at the same time as you are safe and protected, gives a great feeling of joy and freedom"

- 토마스 잉엔라트(Thomas Ingenlath), 디자인 총괄 수석 부사장
Volvo Concept Cars
컨셉트 XC 쿠페는 각각 개별적으로 차세대 볼보 모델(2014년 발표된 신형 XC90에서 시작)을 대표하는 3개의 컨셉트 카 시리즈의 세 가지 모델 가운데 두 번째 모델입니다.
Our Innovation Brands
볼보는 사람이 중심인 차를 만듭니다. 사람들의 삶을 더욱 편안하게 만들 수 있는 기술과 혁신을 추구합니다. 더욱 진보한 효율성과 안전성을 경험할 수 있는 Drive-E, 인텔리세이프. 바로 당신을 위한 혁신입니다.